Home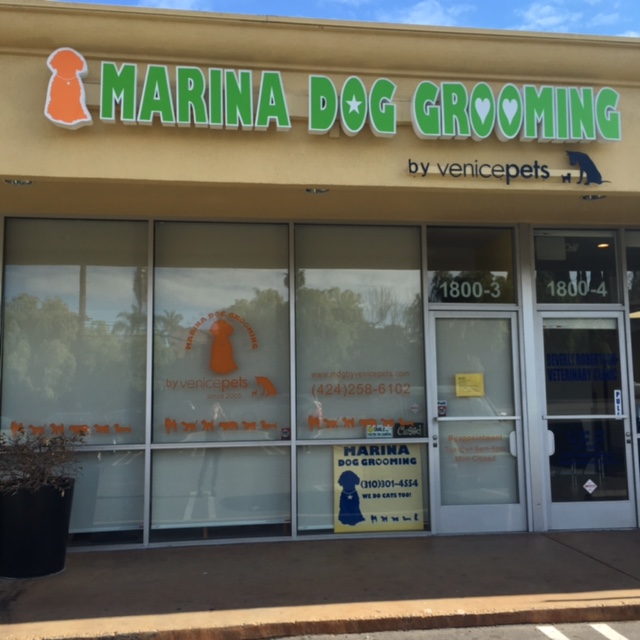 About Marina Dog Grooming by venicepets
Welcome to

Marina Dog Grooming by venicepets

. We believe that grooming is essential to health

y and happy pets. Regular grooming not only keeps pets looking and feeling great, but also help keep them healthier while very often reducing the risk of some diseases and conditions.
MARINA Dog Grooming by venicepets

offers full grooming services, including baths, nail clips,Filing nail,anal expression,ear cleaning, trim-to-tidy, breed clips and professional-stylish haircuts for doggies and kitties but no other animals please! We are well known for our creative grooming styles, especially the

REAL TEDDY BEAR HAIRCUTS

for poodles and other similar breeds and of course according to each pet owners' requests such as

MOHAWKS.
Marina Dog Grooming by venicepets

has open counter grooming room from the entrance.You can see all of work at store

front

.

worry-free / No hide grooming session

. We are proud to offer premium cleansing products along with the

HYDROSURGE

massage bathing system

which penetrates thoroughly between the coats down to the skin for

deep cleansing, removing loose

hair, dead skin and other debris

while providing massage treatment for your pets.
Marina Dog Grooming by venicepets

is more than happy to accommodate special grooming requests and offer

all natural, hypoallergenic and special conditioning shampoos

. We believe in providing every pet with a gentle, low stress and relaxing grooming experience.
1800 S. Robertson #3 Los angeles, CA90035
(424)258-6102
Tue-Sun : 9am-6pm Mon : Closed
(By appointment only)