Groomer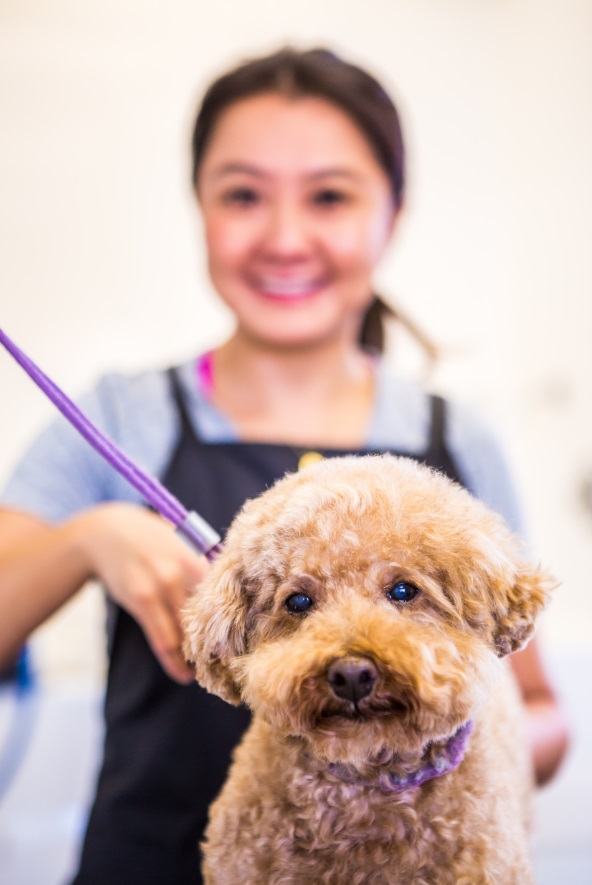 About

Mari Kawamoto CAH

- OWNER
From Tokyo, Japan.
When Mari lived in Japan, she owned a black toy poodle named Choco, and every month, she looked forward to bringing Choco home from grooming sessions where she received adorable haircuts. At home, she tried to groom Choco's face and feet herself. Mari always loved pets, but had not considered becoming a groomer as a profession until moving to Los Angeles, where she attended a grooming school. Here she learned about all dog breeds, haircuts, hygiene, and maintaining pet's health, and received a license as a Companion Animal Hygienist.CAH
After receiving her license, she began working at a grooming salon in Malibu, and in 2005, opened her own pet boutique and grooming salon, Venice Pets and Marina Dog Grooming, for pets and their stylish owners.
Mari is a skilled companion hygienist and uses Japanese hand scissors to carefully finish each grooming session. She has an excellent sense for pet hairstyles, as well as the pet's health and knowledge of grooming hygiene. She always has a friendly smile, and for over 10 years, has provided excellent customer service to both local clients as well as many clients from abroad who love her work.
Her motto is "comfortable pets and happy owners." She provides a one-on-one consultation with each client, asks what the client desires and finds most important, and offers a style to match their needs. Many new clients find this one-on-one consultation very valuable, as this is not something they have been offered before. Mari always strives to provide the best service possible to meet the needs of her clients through these consultations. Please ask questions anytime if there is anything that you would like to discuss.

1800 S. Robertson #3 Los angeles, CA90035
(424)258-6102
Tue-Sun : 9am-6pm Mon : Closed
(By appointment only)